Our school has many varied learning spaces including beautiful outdoor areas.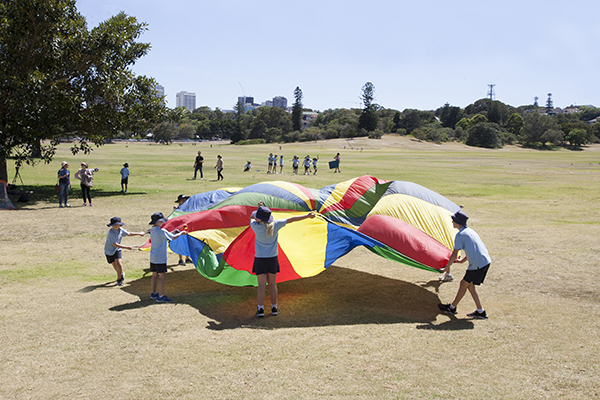 Outdoor learning and prayer areas
Learning can happen in many different places and spaces in our school. Outside our Kindergarten classrooms is a sandpit and water play area which provide our infants students with wonderful opportunities for imaginative and structured play. Our newly refurbished outdoor prayer space is a quiet and reflective place which allows students an opportunity to pray, reflect and meditate.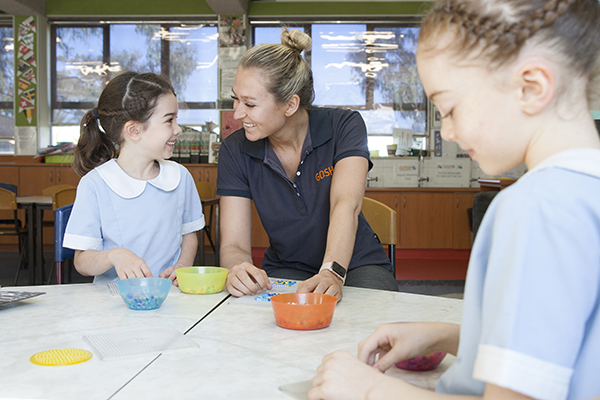 Before and after school care
Conveniently located in the school grounds, our before and after school care is accessible for families. The caring and motivated team provides students with fun and exciting activities together with healthy and nutritious food.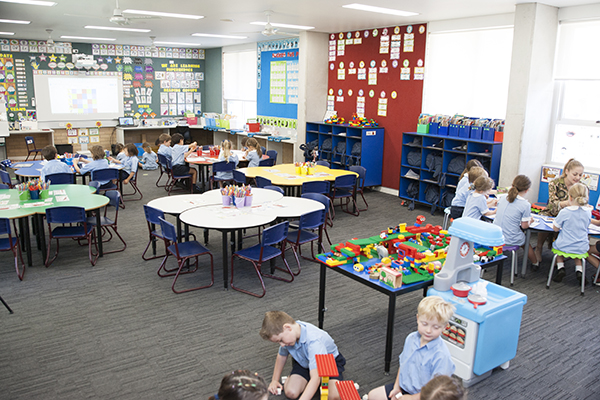 Inside the classrooms
All our classrooms have a range of digital technologies allowing students to engage with their learning in a contemporary manner. Each classroom has furniture which allows the teacher to work with small groups, their whole class or across the stage. Open classrooms occur regularly when parents and members of the community are invited to view the classrooms and engage with the children's learning.