Why choose our school?
At St Margaret Mary's Catholic Primary School Randwick North, we recognise that children follow unique learning paths to accomplish their personal best. Our academic and co-curricular programs empower students to try new things, while our community engagement and resilience programs build confidence, social skills and emotional wellbeing.
The Brigidine values of justice, love, peace, inclusion and stewardship are the cornerstone of our school and combined with our celebrated relationship with God, enable students to become respectful citizens and lifelong learners.
Welcome to the St Margaret Mary's Catholic Primary School Randwick North website. As principal of the school, I believe that relationships of trust, cooperation and partnership between school, students and parents are of fundamental importance. At St Margaret Mary's we strive to recognise the presence of Christ in each child. As a school community, we value the uniqueness of every individual and the importance of providing a safe, secure and caring environment, where the dignity of each person is respected and the acceptance of the needs of individuals is fostered. I believe that encouraging students to take ownership of their learning is critical in achieving the best learning outcomes and that implicit in this concept is that students learn their own areas of strength and areas of development, through useful and explicit feedback. It is important that we work as a community with the St Margaret Mary's Parish and local parishes, as we endeavour to support the family in enriching the faith journey of our students.
Pauline Dinale
Principal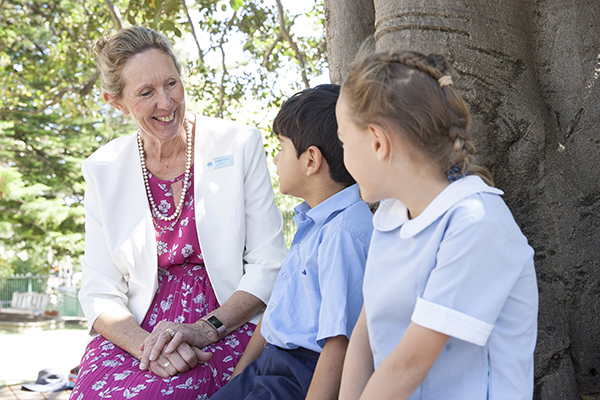 Proudly Part of the Community of Sydney Catholic Schools
Our school is part of a system of over 150 low-fee Catholic schools in the Sydney Archdiocese.
Sydney Catholic Schools are thriving Catholic communities that ignite a love of Christ through excellent teaching and learning to empower students to reach their full potential.